Ledger and spiral blades
While the design and production of your shearing machines have been perfected over time, the quality and aesthetic of the result always depends on the blades which are used – they are the foundation of your shearing machine.
As blades can quickly lose their toughness, sharpness and therefore their efficiency, BOUVEUR's ledger blades and spiral blades are designed to assure maximal wear resistance.
In choosing BOUVEUR blades, you guarantee a quality cut for your products, no matter the type of fabric: cotton, wool, silk, lace, clothing, real and fake fur, technical fabrics and more.
The secret of BOUVEUR blades lies in the thermal treatment of the steel – regular tempering and hardening of the metal is what makes BOUVEUR blades unique.
Made in a range of widths and lengths, the blades we offer you truly are best adapted for shearing your fabrics and are suitable for all shearing machine manufacturers the world over.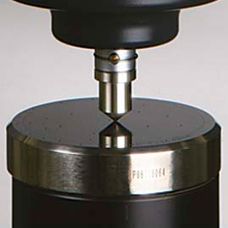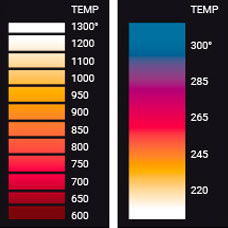 Heat treatment of steels
A heat treatment carried out with rigor and special technicality.
For a blade that can maintain a good cutting edge and possess a good wear-resistance and a long lifespan, tempering must be regular and uniform to produce the highest possible level for hardness: 62/63 Rockwell C for spiral blades and 64/65 Rockwell C for ledger blades. Tempering that is non-homogeneous in hardness or non-uniform in height causes an increasing number of passes for shearing fabrics in order to achieve a satisfactory result. It leads to a highly frequent sharpening / turning of blades which not only reduces the output of a shearing machine but also causes an accelerated wear to the blades.
Our spiral blades are partially tempered over the whole height of the teeth, which allows for maximum wear of 10 to 12 mm based on the type of spiral blade.As the heel of the spiral blade is not tempered, it retains a certain amount of elasticity due to its geometrical shape in order to withstand the extreme pressures when cutting the modern textiles which are very difficult to shear.