ACCESSORIES
Even the best steel does not last forever, so a BOUVEUR blade always comes with tools for sharpening and setting.
Bouveur offers you a wide range of sharpening stones and their stone holder to preserve the sharpness of BOUVEUR ledger blades. They come with a centring clamp to place the cylinder in a honing position or in a shearing position with great precision, a portable grinder with a variable angle for a perfect grinding to reform the edge of the ledger blade, BOUVEUR accessories have been designed to give the best care to your blades.
With our care, your BOUVEUR blades can last for many more years.
Variable-angle portable grinders for sharpening ledger blades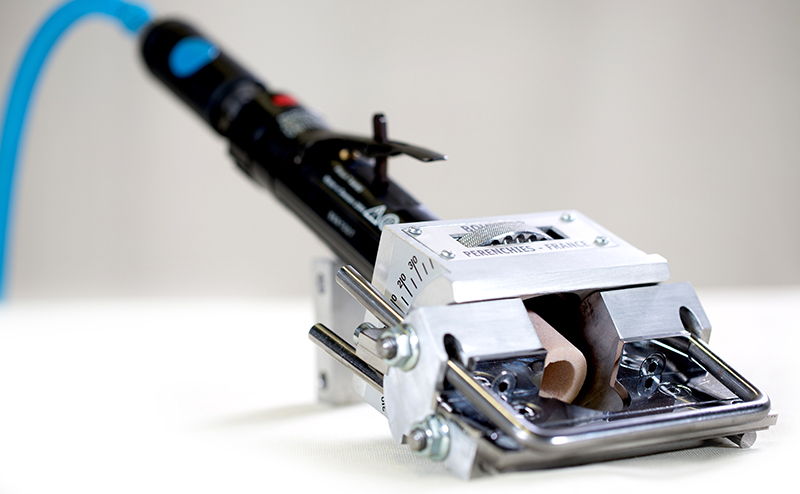 Portable grinders
Electric motor with variable speed or pneumatic
Variable angle for all edge forms of ledger blades
To grind the ledger blade and regain the thickness
on the edge before honing
Variable-angle portable grinders for sharpening ledger blades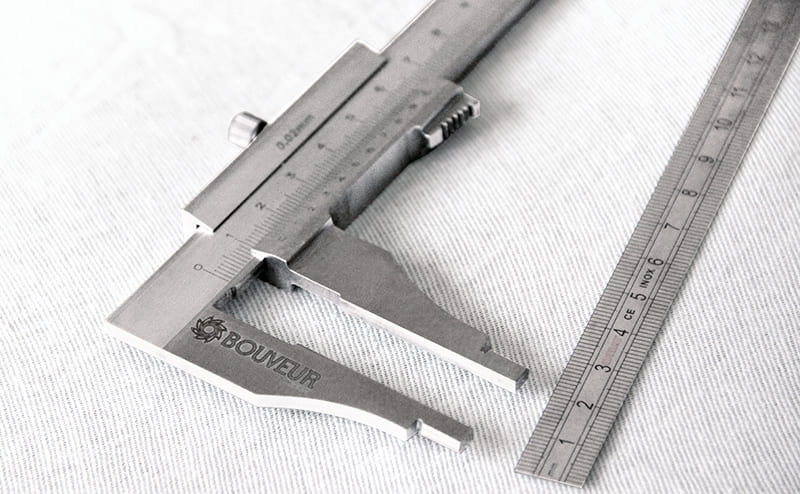 Measuring instruments
Caliper for the diameter of the cylinders
Regulators for the height of the spiral blades
Centring clamp for grinder positioning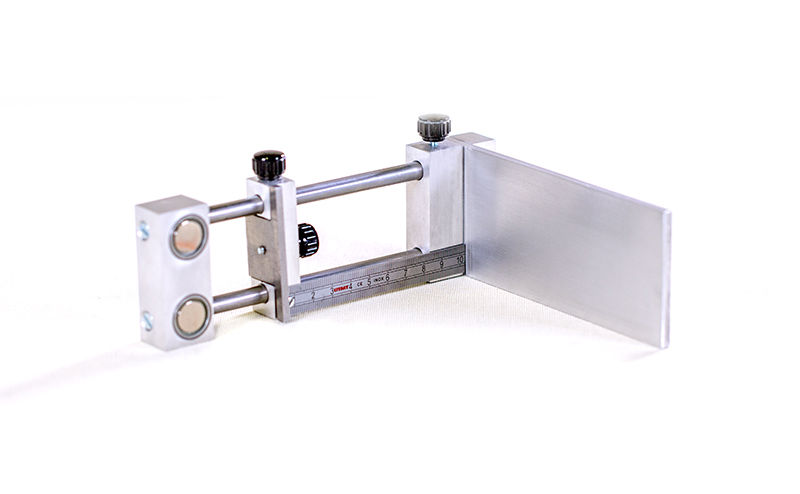 Centering clamp
Adjustment of cylinder in honing / shearing position
– Small model: cylinders from Ø 90 mm to 160 mm
– Large model: cylinders from Ø 165 mm to 500 mm
Sharpening stones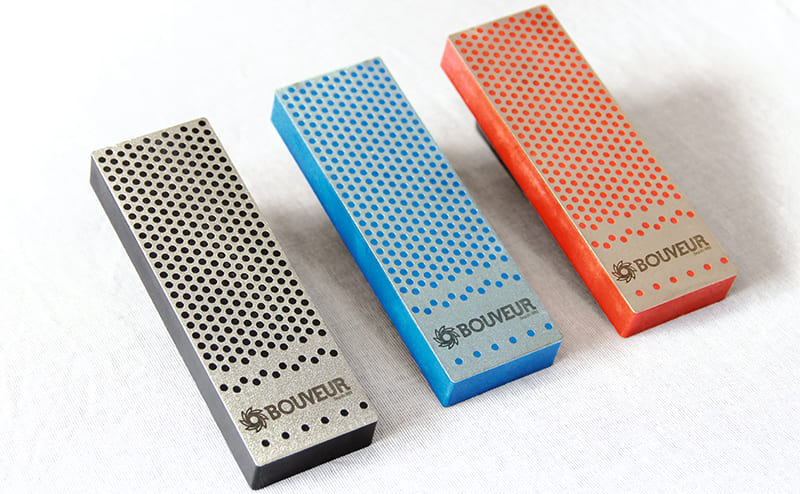 Sharpening diamond stones
Black: Gross grain – fast roughing
Blue: Medium grain – transition
red: Fine grain – finishing
Dry use, water cleaning, wear resistance
Cylinder lubrication felts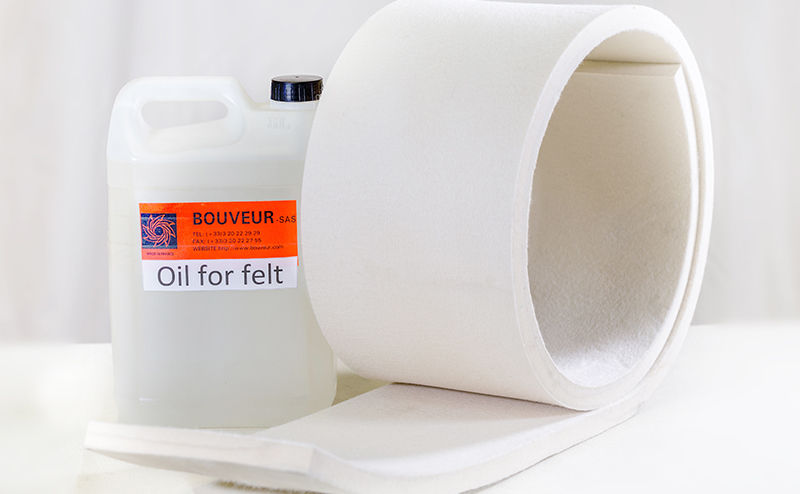 Lubrication felt
Customer-tailor dimension
Special density for oil tanking and returning on spirals
Specially studied for shearing lubrication
Emery powders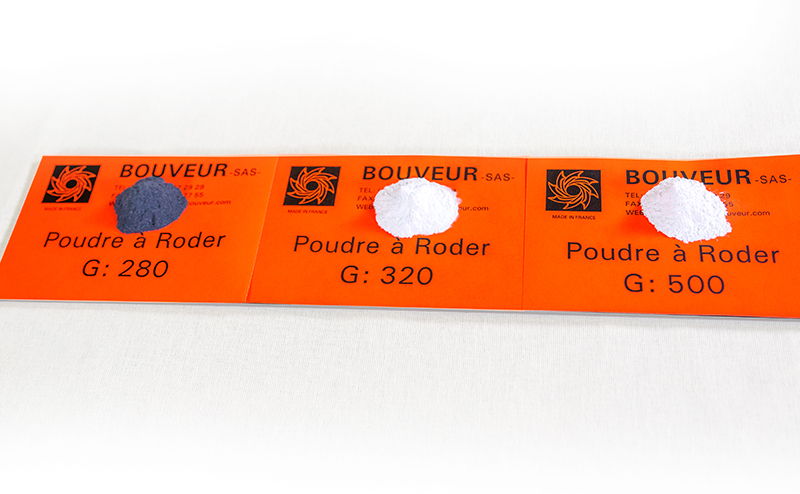 Emery powders
Fast roughing powder – Grain N° 280
Mixed action powder – Grain N° 320
Finishing powder – Grain N° 500
Sharpening stones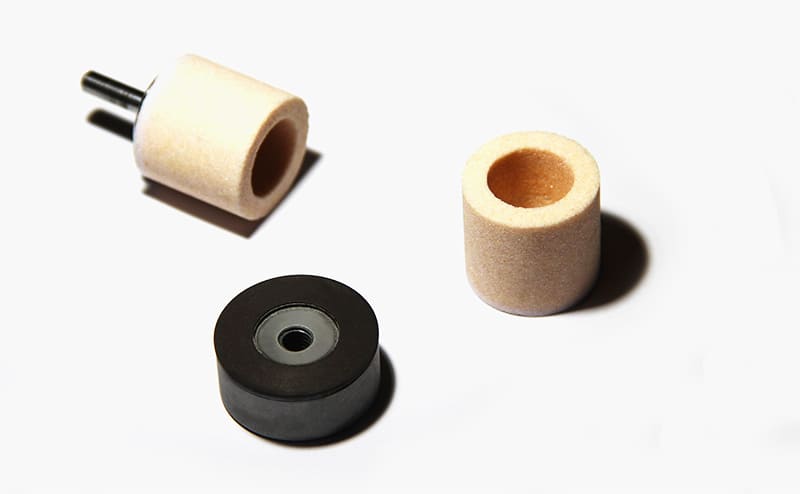 Special grinding wheels
To fit on portable grinders
Special wheels with / without axis for grinding
Diamond wheel for extra-finishing
Sharpening stones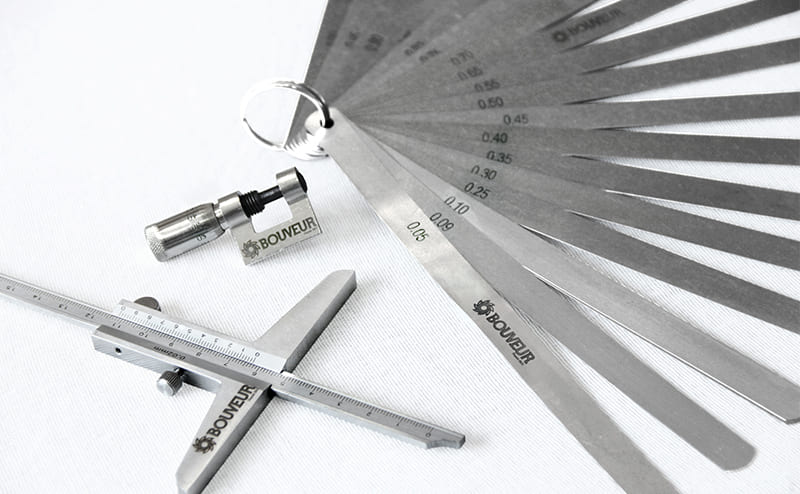 Honing tools
Depth gauge for ledger blade fitting and adjustment
Micrometer for the thickness of the edge of ledger blade
Set of spacers for the setting of cylinder on the ledger blade
Transport case for ledger blade sharpening tools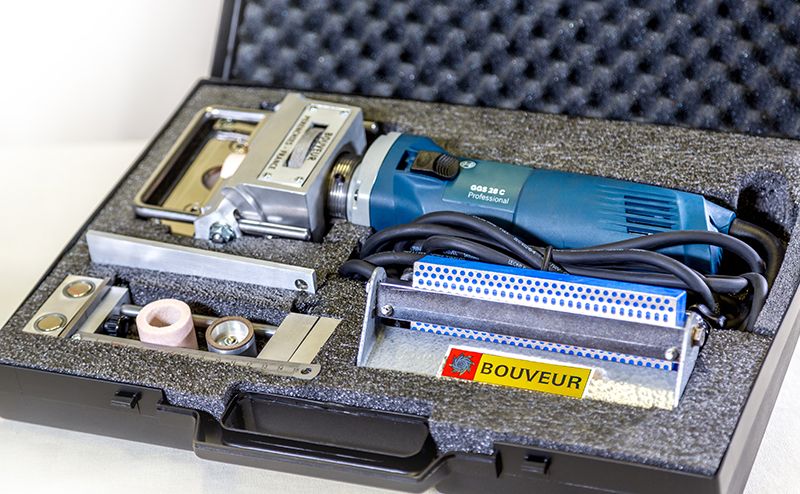 Transport case
1 electric / pneumatic portable grinder
1 special wheel with axis + 2 special wheels without axis
1 centering clamp + 1 micrometer + 1 set of spacers + 1 regulator
1 stone holder + 1 diamond stone
Ledger blade sharpening stone grip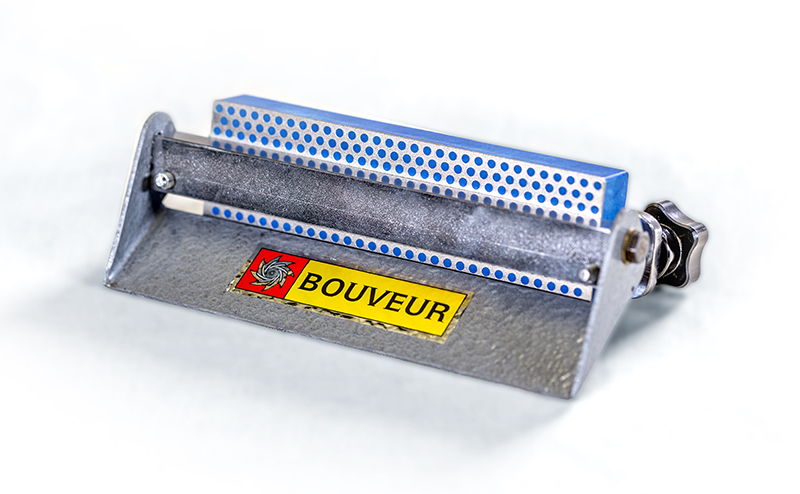 Stone holder
Variable angle for all types of ledger blade edges
Revives the cut of the ledger blades in one hand
Easy and quick
Cylinder lubrication felts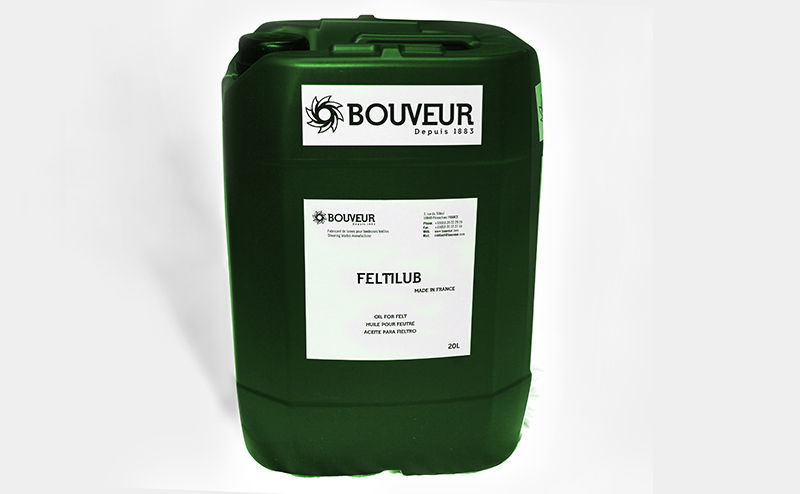 Lubricating oil – FELTILUB – 20 L
Special oil for lubricating spiral blades
Non-staining
Prevent heating between spiral and ledger blades
Increase lifetime of shearing blades
Cylinder lubrication felts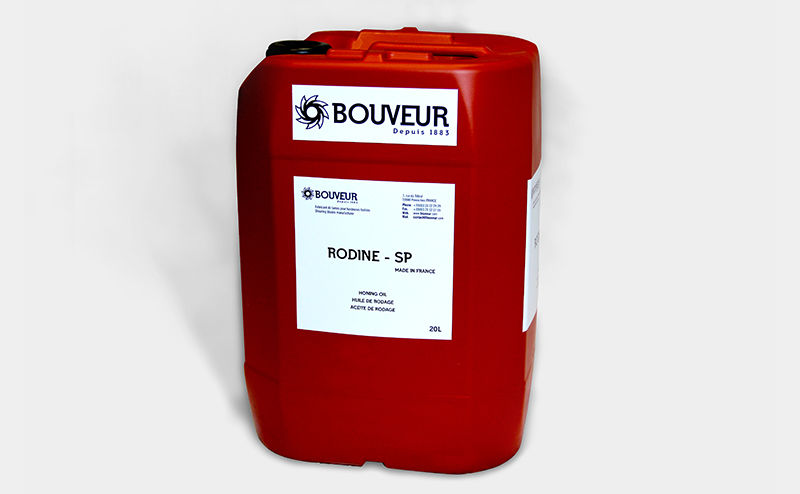 Honing oil – RODINE SP – 20 L
Special oil for honing operations
Perfect emulsion with emery podwers
Cylinder grinding wheels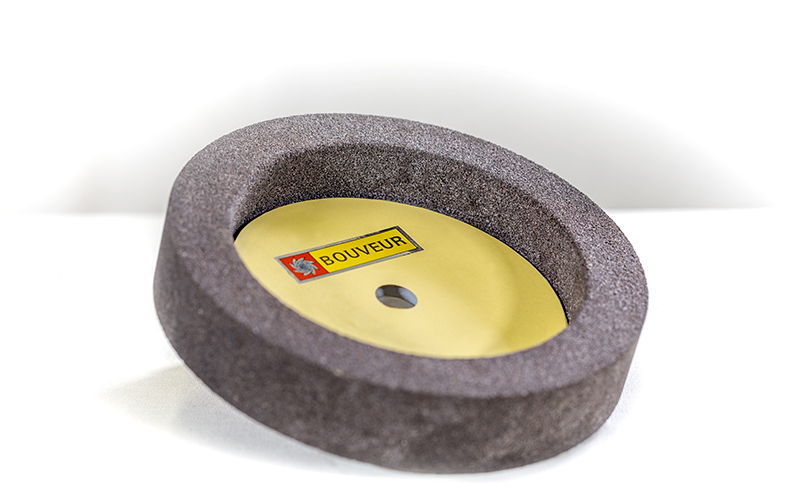 Cylinder grinding wheels
Integrating a range of high-performance abrasion technologies for sharpening spiral blades. Two types, cup and flat.